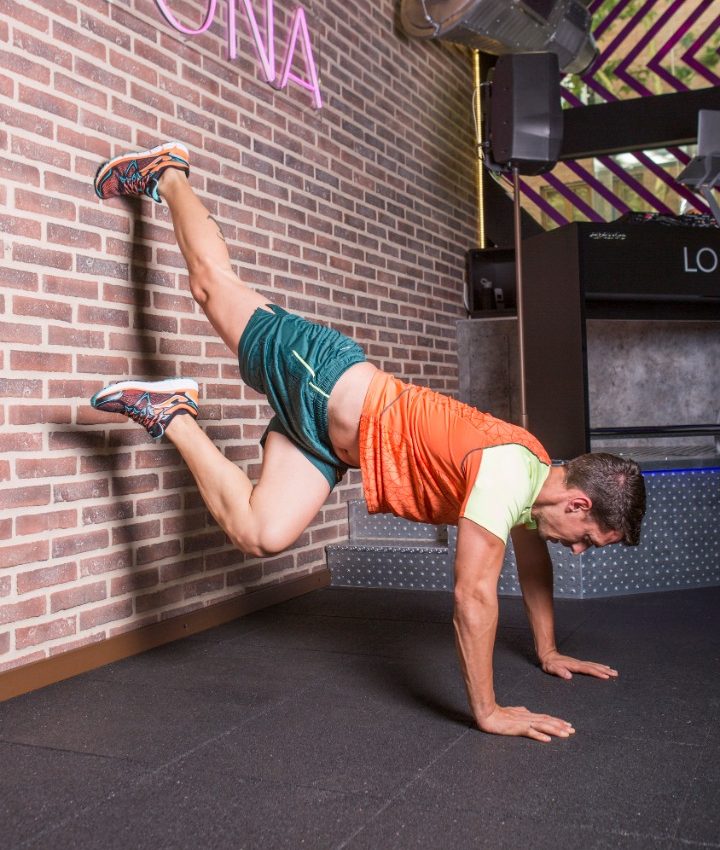 The current situation is a challenge for many physical activity and sports professionals. Many had to reinvent themselves, looking for ways to keep exercising, even without materials, and this was a plus for motivating people to engage in physical activity and sports. It is curious that one of the least valuable subjects in primary and secondary education (there are no "non-misleading students" in the 2nd year of bachelor's degree), is currently so highly valued by most experts as something useful, necessary and healthy (at all levels, not just physical).
Today we are going to conduct training without material, with one wall. The big advantage is that these types of procedures can be performed almost anywhere. In addition, using your own weight as a load usually results in increased strength that is proportionate and balanced for each person.
Many times we talk about surpassing ourselves, pursuing goals, and a lot of comparisons that relate to these terms. Breaking your personal wall can be tricky when we talk about achieving our athletic goals, but that being said, if you can't beat them, join us and that's why today's workout is around a simple wall. Read on to find out that stacked stacks of building blocks can be more than enough to create a fun and functional workout routine.
Do you dare to test it?
1. Wall Squat
With this isometric dynamic squat, you will achieve sensational strength work for your legs and buttocks. Remember that the correct position is similar to the one we take when sitting in a chair. You must lean your back against the wall, but maintain the correct anatomical position, that is, you can maintain the lumbar curvature (neither accentuated nor shortened) without the need for the entire back to touch the wall.
Do 3 sets of 10 reps with each leg, but remember to hold the starting position for 15 seconds before starting to alternately separate your legs from the ground.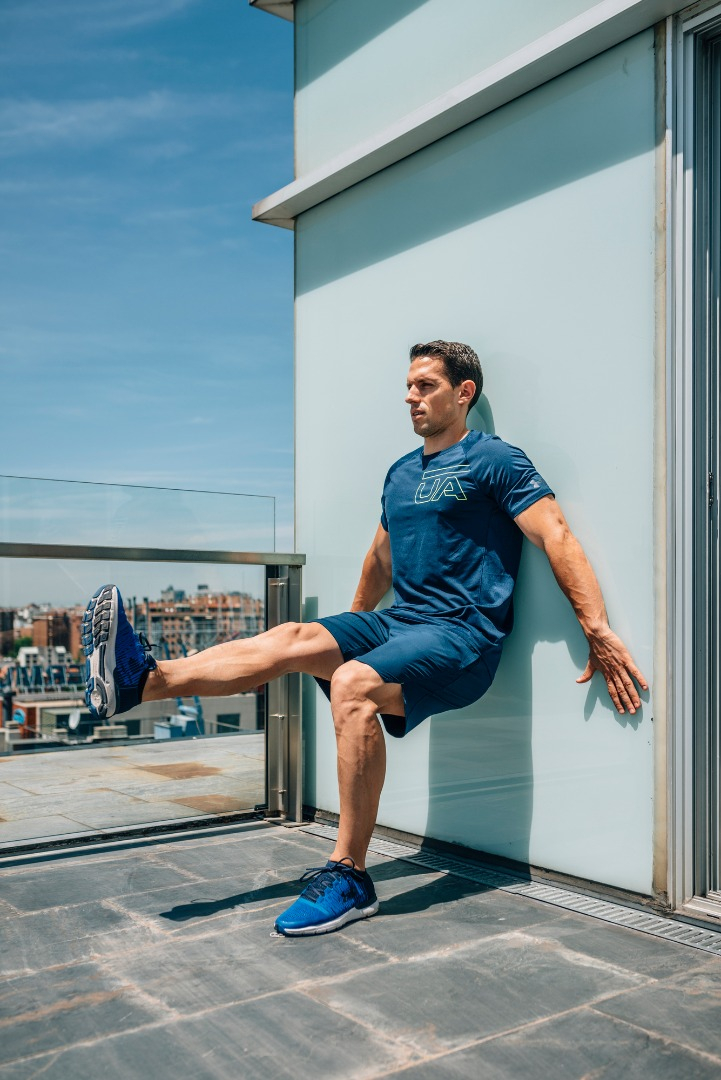 I train at home / Day 12: advanced wall exercises
2. Wall iron
With this exercise, we are working on all the forces of the upper body, and also using all the main muscles. To make this exercise more complete and intense, it is important to avoid rotating the hip while subtracting the arm. If you can keep your thigh parallel to the ground, you will notice work throughout the entire abdominal girdle and of course the benefits. Remember to take care of the position of the back so that it maintains its correct anatomical position, especially when changing the position that goes from the floor support to the wall, where the curvature of the lower back usually increases.
Do 3 sets of 20-30 seconds of this sequence.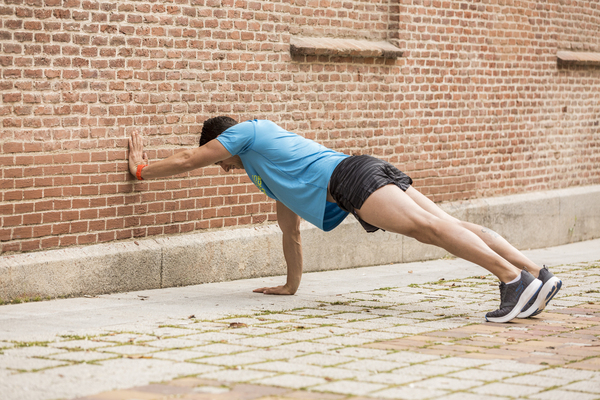 I train at home / Day 12: advanced wall exercises
3. Incline push-ups
This exercise is ideal for more intense muscle work. In addition, the elevated position of the feet also allows the entire rectum, lumbar and lower body to be active to maintain longitudinal body position. Be sure to support your toes, not the sole of your foot, and remember not to bend your elbows too deeply. If this were the case, it would be logical to force the elbows to move outward, and we must avoid this mistake.
I train at home / Day 12: advanced wall exercises
4. Jumping with support on the wall.
Starting from an inclined position with our feet up against a wall and jumping in a sequence of movements, we get a high-intensity exercise that, in addition to strength, improves our aerobic and anaerobic capacity. The position of the body and the involvement of the legs makes it very perfect, as the muscles of the entire upper body, gluteal muscles, quadriceps and hamstrings are working. It is important that the shoulder girdle is always active. To do this, you just need to keep your shoulder blades together and strong shoulders.
Perform 3 sets of 10 jumps on each side.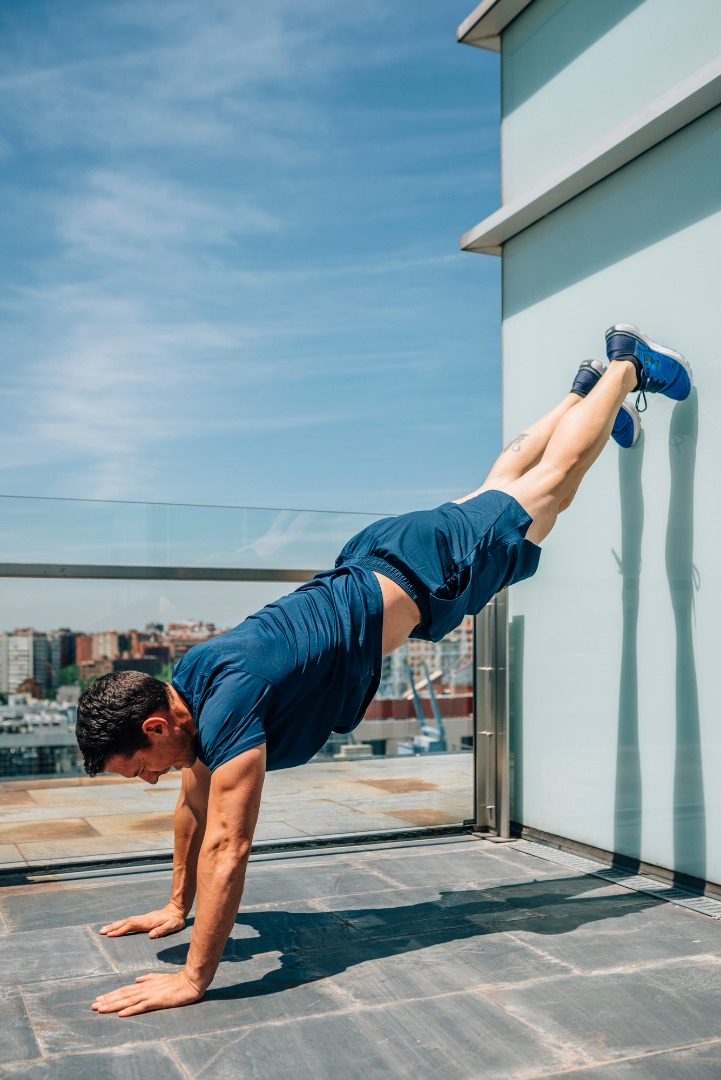 I train at home / Day 12: advanced wall exercises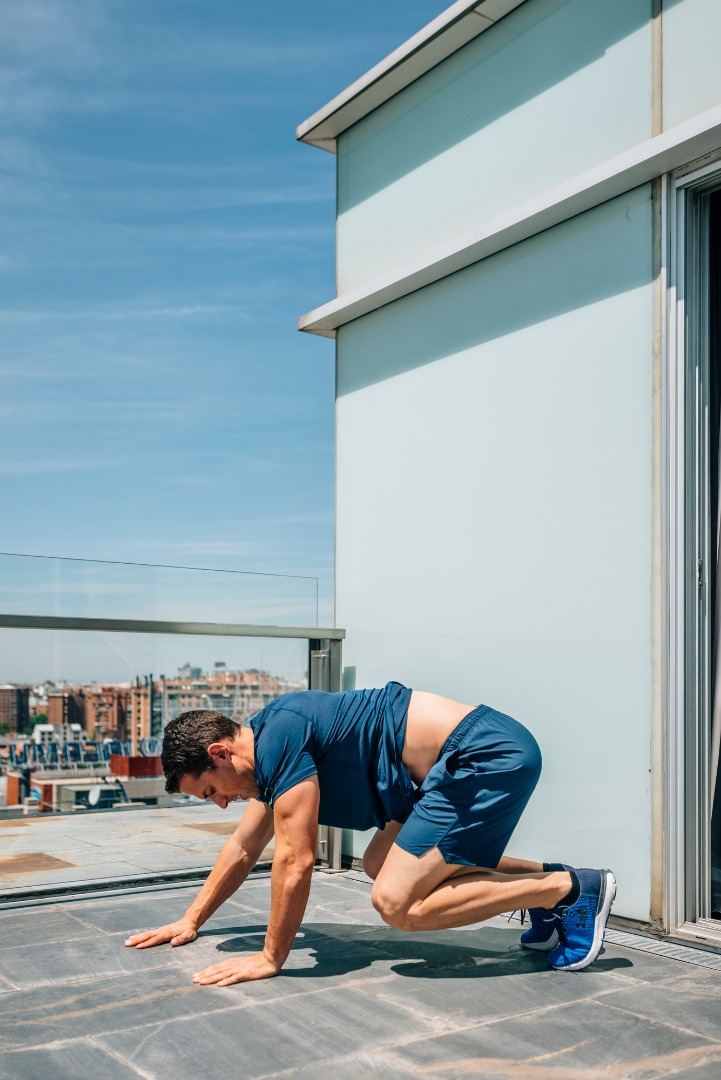 I train at home / Day 12: advanced wall exercises
5. Iron triceps
If you want to intensely tone your triceps muscles and engage your core, this is your exercise. The range of flexion is indicated by the contact of the forearms with the wall. Avoid hip flexion during movement and you will see the core involvement become much more significant. Maintain the position of the torso and legs throughout the movement and try to align the thigh with the torso and legs, forming a perfect diagonal line.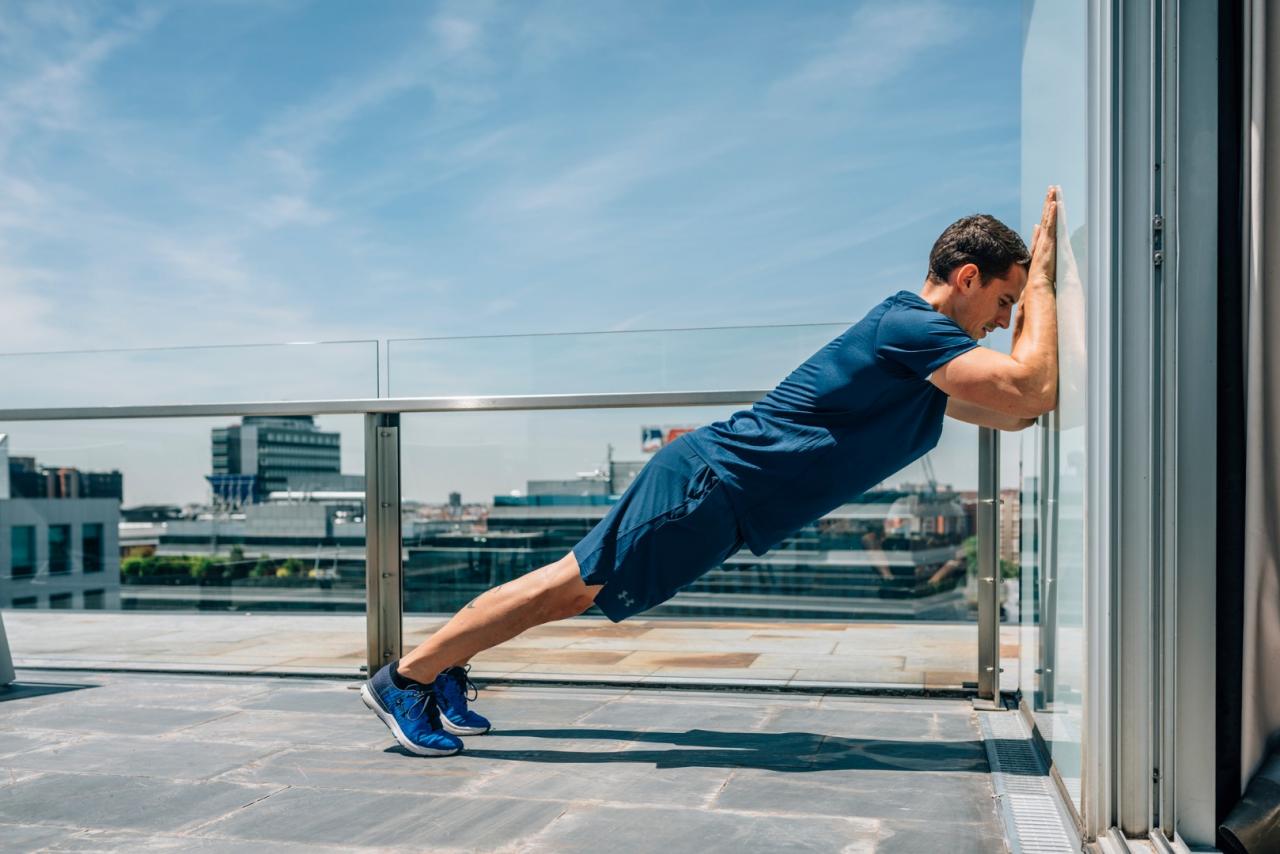 I train at home / Day 12: advanced wall exercises
6. Pine tree with climbers
Upside down is itself a problem for our deltoids. With the movement of the legs, the exercise becomes much more intense, and this is due to the greater involvement of large muscles such as the gluteus maximus, quadriceps and the entire trunk musculature. In addition, the type of exercise also adds an anaerobic and high-intensity component that will be very fun for your exercise.
Do 3 sets of 20-30 seconds of this sequence.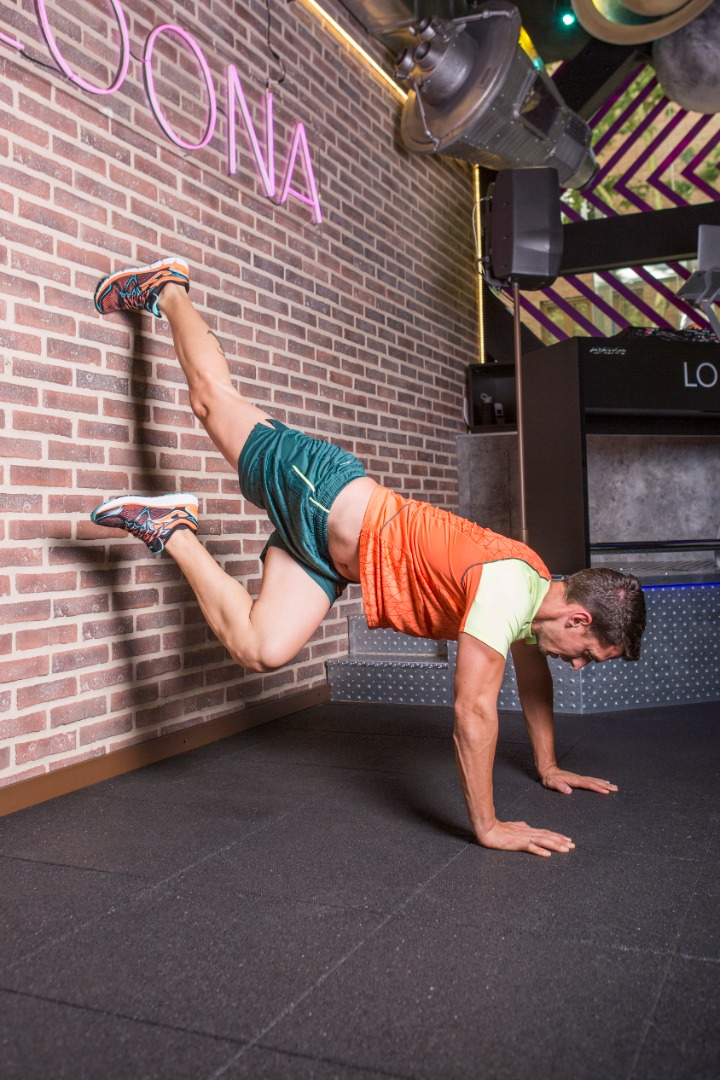 I train at home / Day 12: advanced wall exercises
When resources begin to deplete, the imagination starts to work, and thanks to this we get new, motivating and intense exercises and movements. As you can see, excuses are not for us, and we are looking for something to teach. These are just a few examples of the huge number of exercises and variations you can do with one wall. Remember that imagination cannot be stopped, but yes, always look for safe resources and always follow professional advice to perform movements correctly and safely. Remember that life is always the best sport.