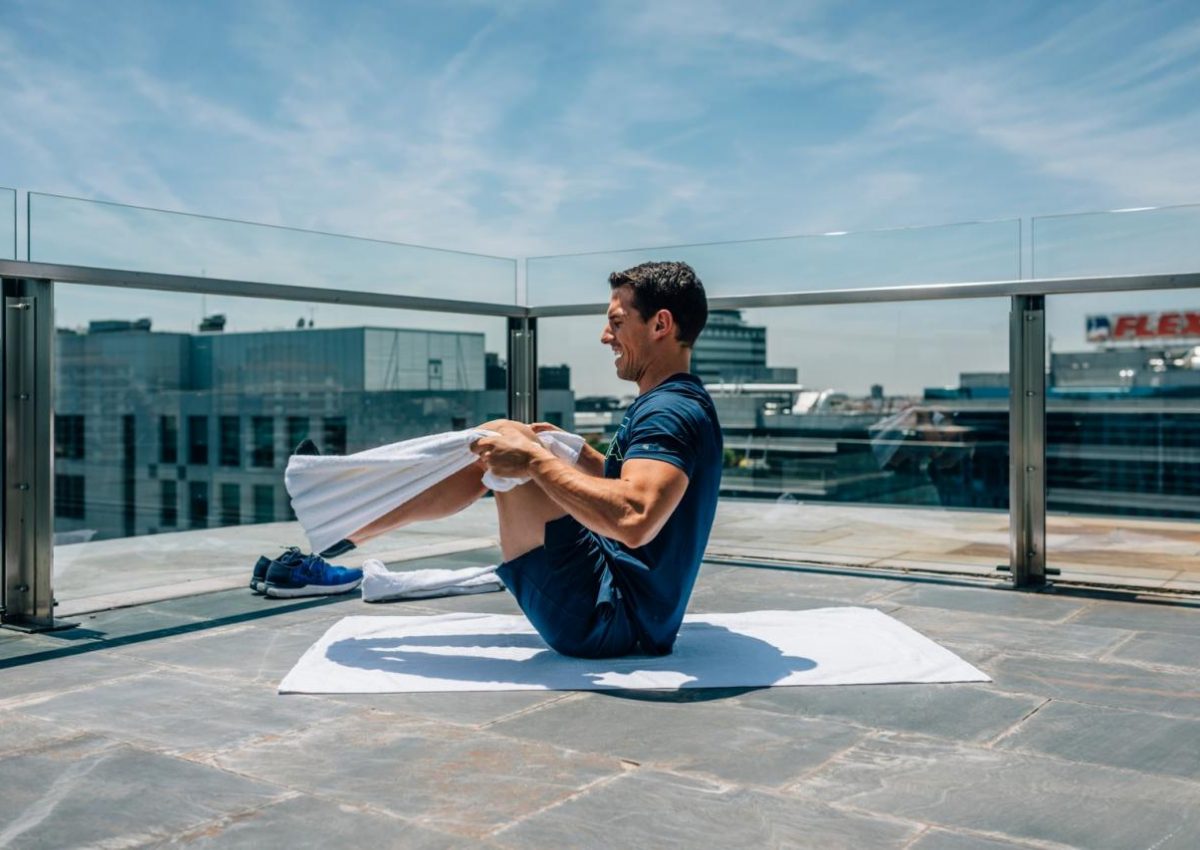 Today we will be using workout towels. Before starting work, choose the right length for each occasion (hand towel or bath towel) so that it is long enough to carry out the entire movement. Remember that at all times you must maintain tension on the towel, trying to separate the ends with the most force you can apply, that's the point.
If you want to guarantee your autonomy, mobility and physical performance over the years and into old age, it is important that you start working hard from now on (if you don't already)
When we are several years old, and we reach old age (this is the goal), many people suffer from the so-called sarcopenia. This is loss of muscle tissue and subsequent weakness. Because of this and the lack of strength training, seniors and seniors begin to lose mobility and find it difficult to reach the pot of lentils at the top of the kitchen cabinet or lower the suitcase off the shelf. .
Strength training will help us stay active for longer and feel better in every way, even at the cardiovascular level. Strength training does not only consist of lifting dumbbells, parallel bars and various loads. If you organize your workouts well, you can create a very engaging session where you can work your strength and cardiorespiratory capacity without any problems.
Also, running is quite traumatic for our joints (especially the ankles and knees), so we don't get lost as much. Mind you, I am not saying that you should stop running. I say it's best to combine both workouts. Through strength work, we can improve other aspects as an athlete, as well as improve our resistance and mobility, while not forgetting the improvements we will find in terms of injury prevention.
Strong work
Last but not least, this is strength work, the most important physical quality, according to a large number of authors and experts. Training of this quality is important for your health and athletic performance and you can reap great benefits from this type of work:
We increase the metabolic rate by keeping our body more active for a longer time (up to 24-48 hours after finishing training).
We avoid loss of muscle tissue (watch for typical weight loss processes during this time. When we lose weight and our muscle mass decreases, our basal metabolic rate (RMB) decreases, which slows down the process, which usually ends up abandoning the plan) .
Strength training, 3 times a week, can increase our basal metabolic rate (RMB) by up to 9%.
Strength work gives us the necessary structure to continue active life without impairing our ability to act and mobility (which is very important for the elderly – sarcopenia).
Reduces the likelihood of osteoporosis and joint pain.
1. Heaped up with a towel
Many people cannot do pull-ups or simply don't have a bar at home to do it. A towel is also the solution for this. To achieve the desired intensity, you must pretend to split it in half by pulling on the ends. Technique is essential. Remember that the joined elbows and the towel are touching the chest that protrudes.
Series: 3
Reps: 10-15
Muscles: armor, abdominal girdle, shoulders, biceps.
Difficulty: low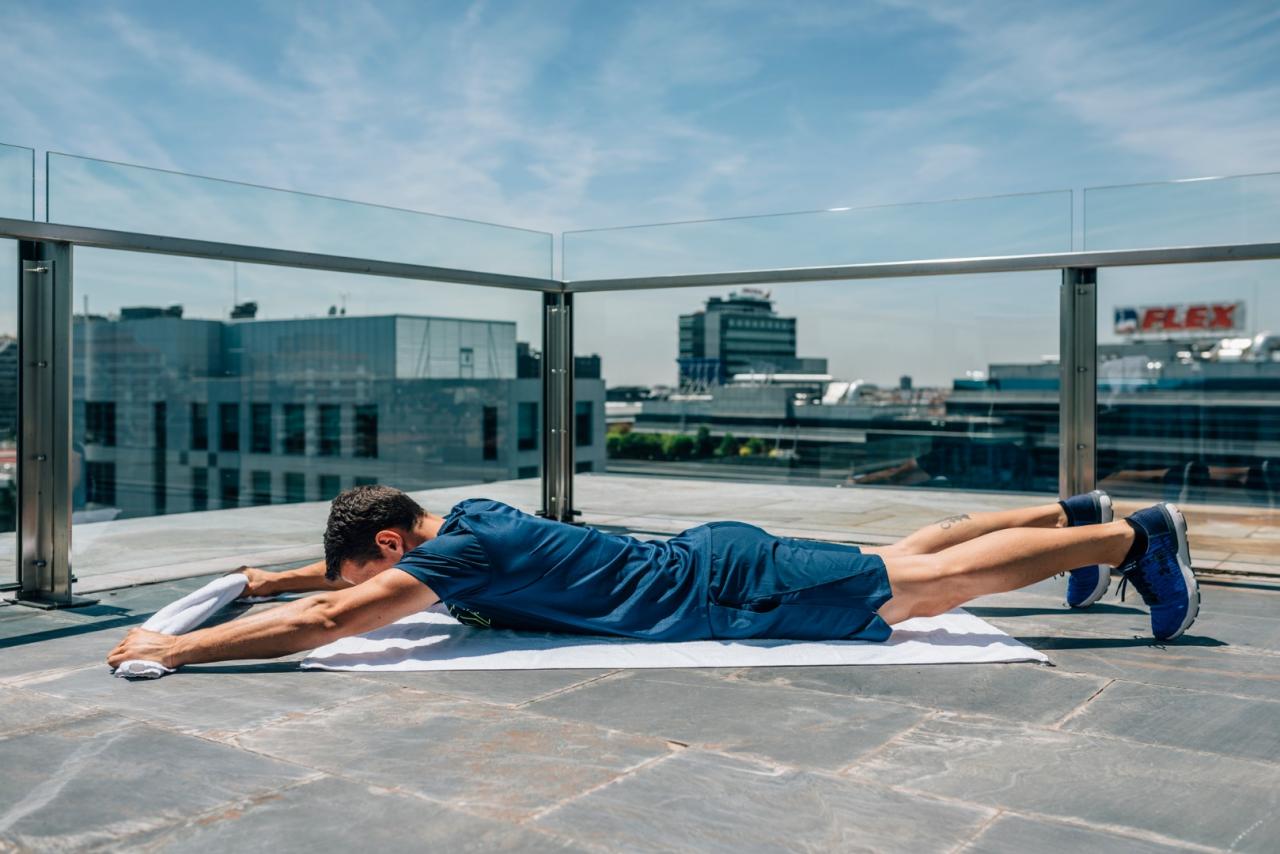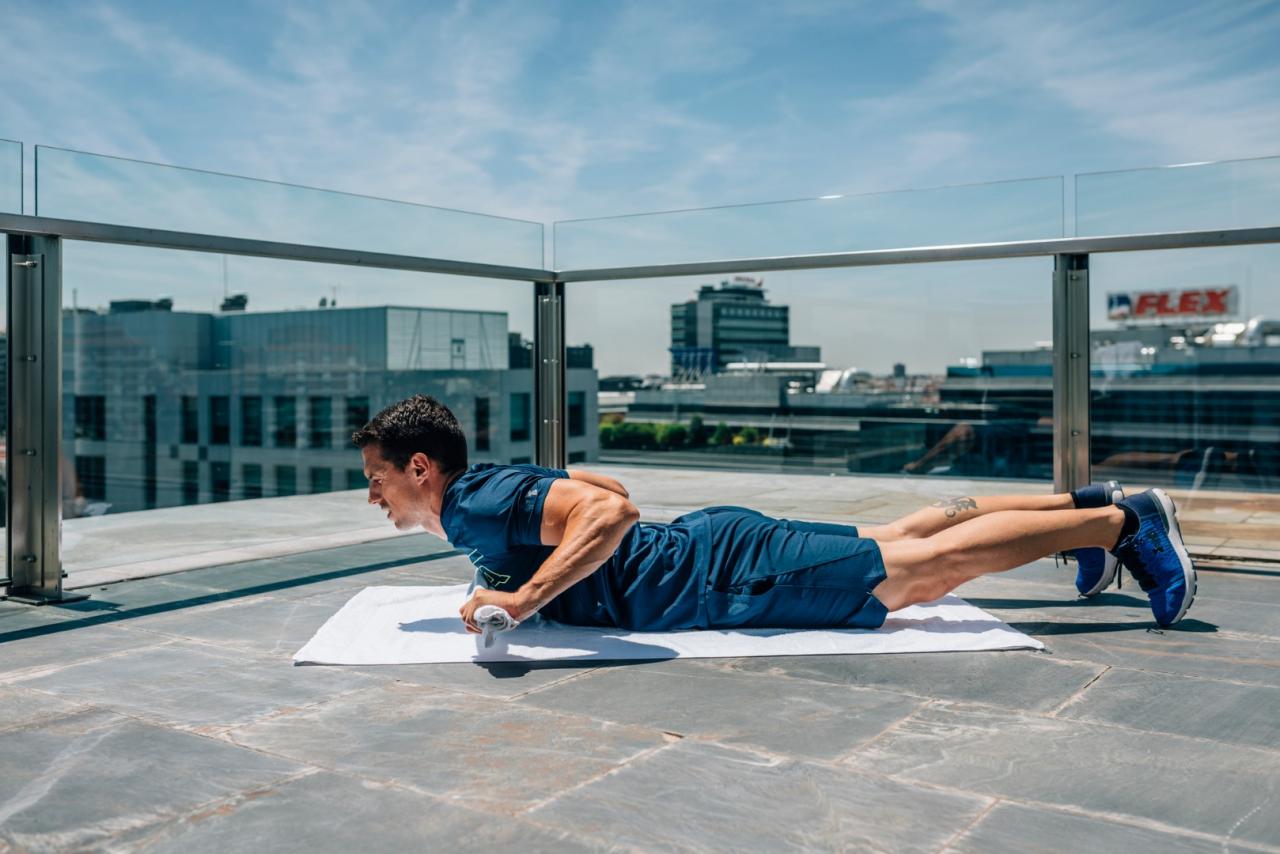 Rowing with lower back involvement
Spending a lot of time sitting usually leads to certain problems in the lumbar region, which can cause weakness, which leads to the loss of the correct anatomical curvature of the lower back. This exercise is ideal for strengthening this area. Remember to keep your elbows bent close to your torso and not stick out.
Series: 3
Reps: 10-15
Muscles: dorsal, lumbar, biceps, shoulder.
Difficulty: low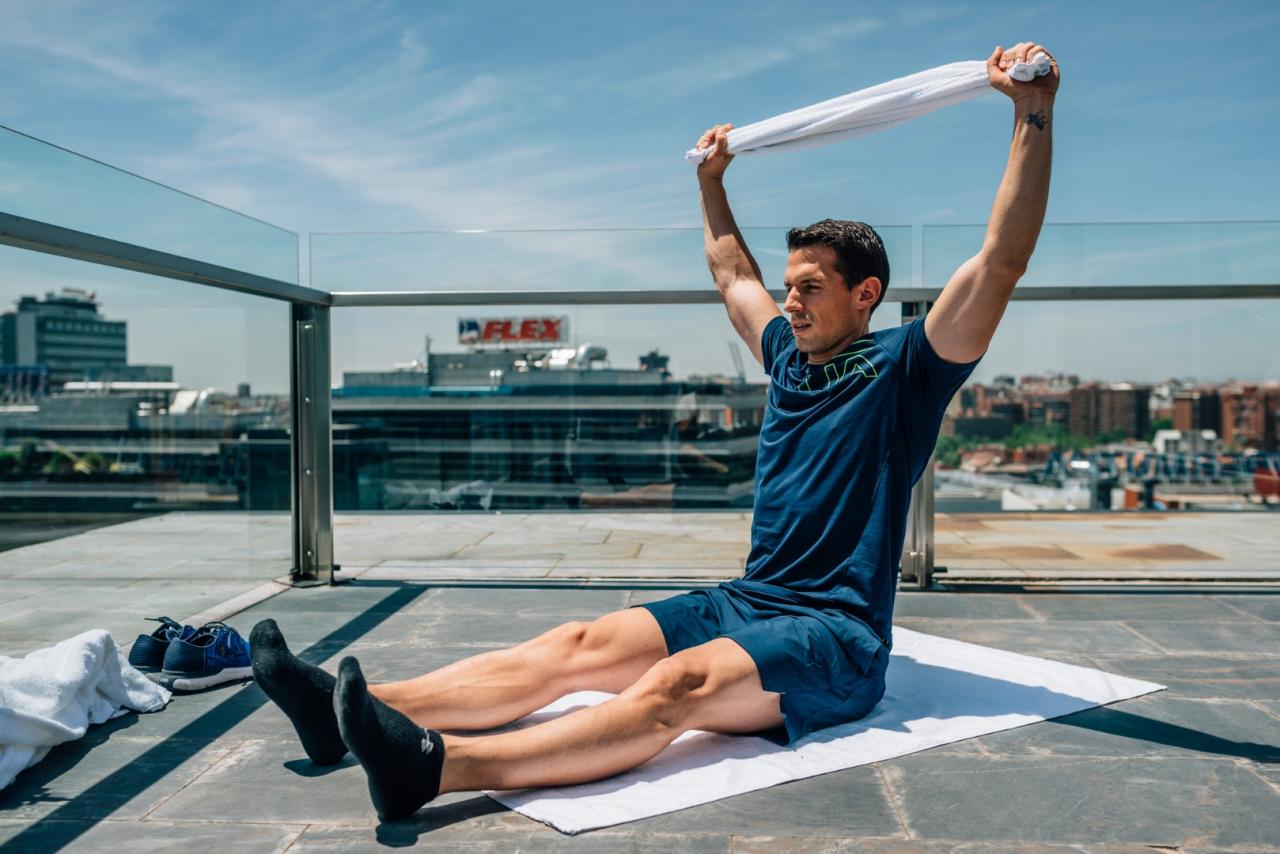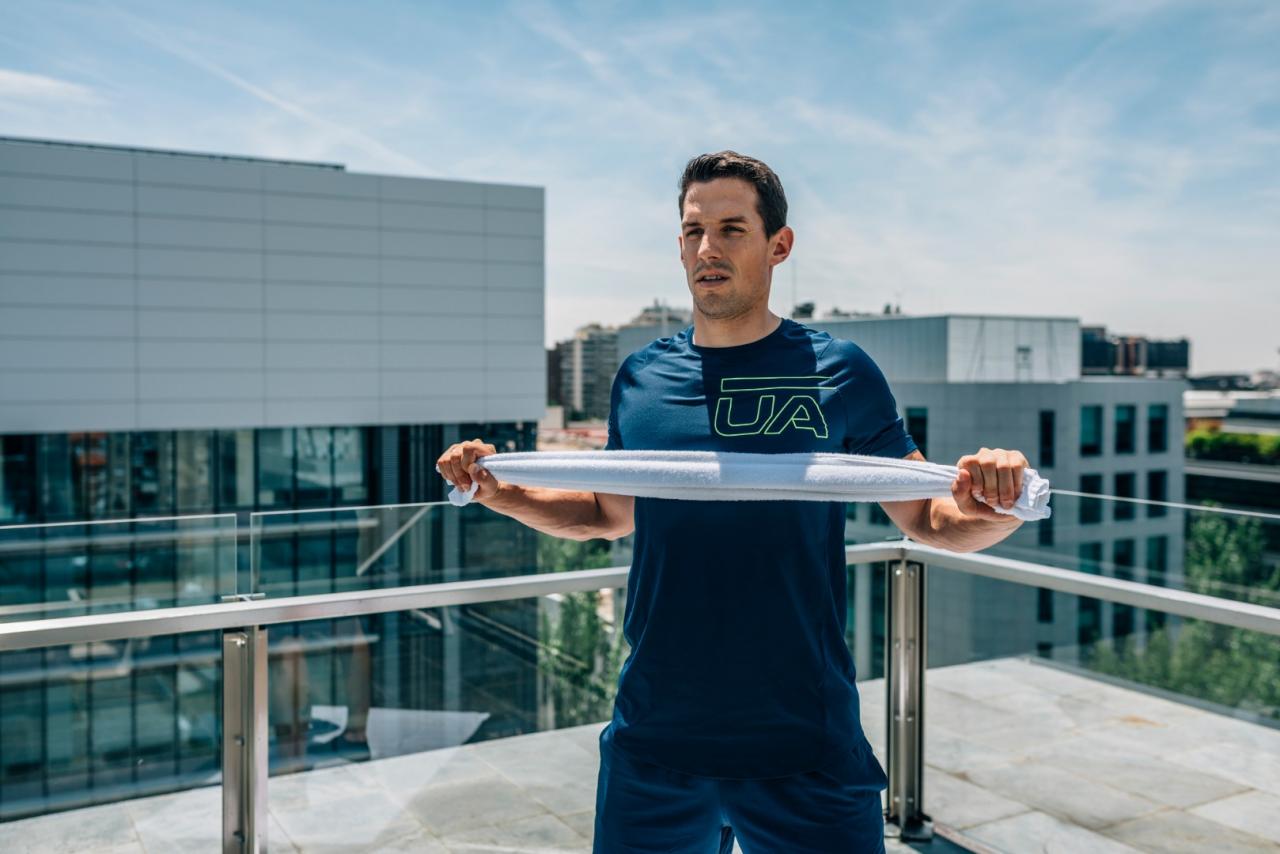 Thigh lift
Resistance to these exercises is provided by your own strength and a towel that serves as a "fulcrum or limit." The classic thigh lift can get more intensity if you add a towel to the exercise.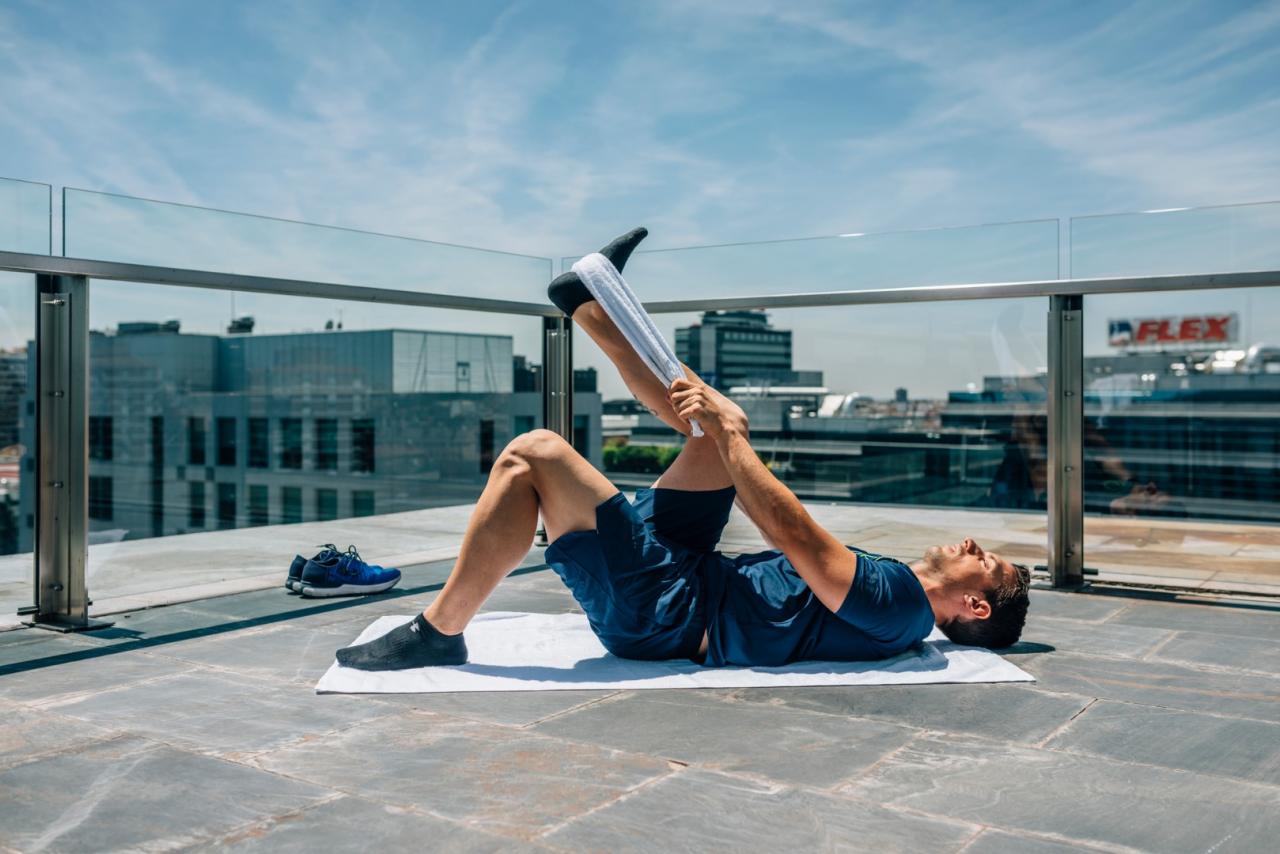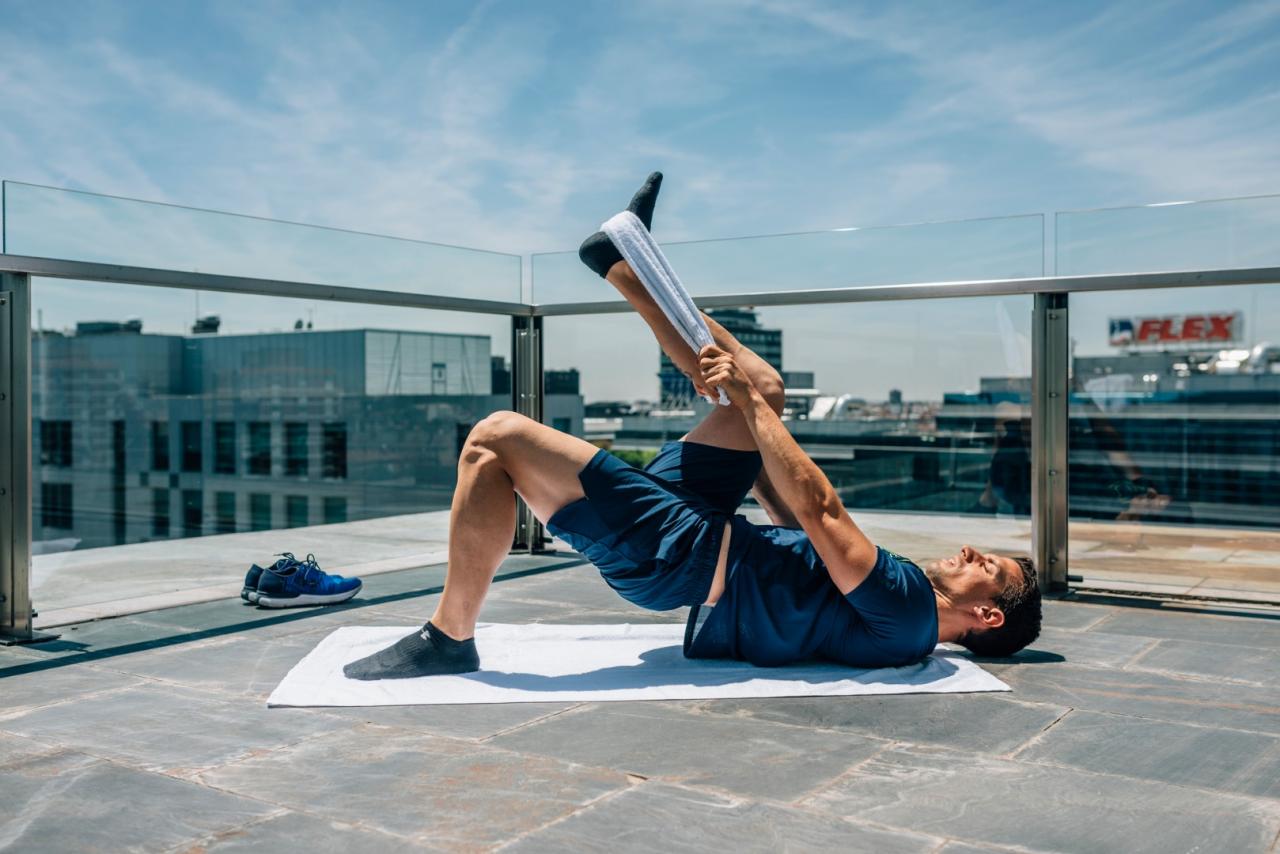 Biceps Curl
The exercises we do while sitting and without back support are very useful for controlling posture and activating the abdominal muscles.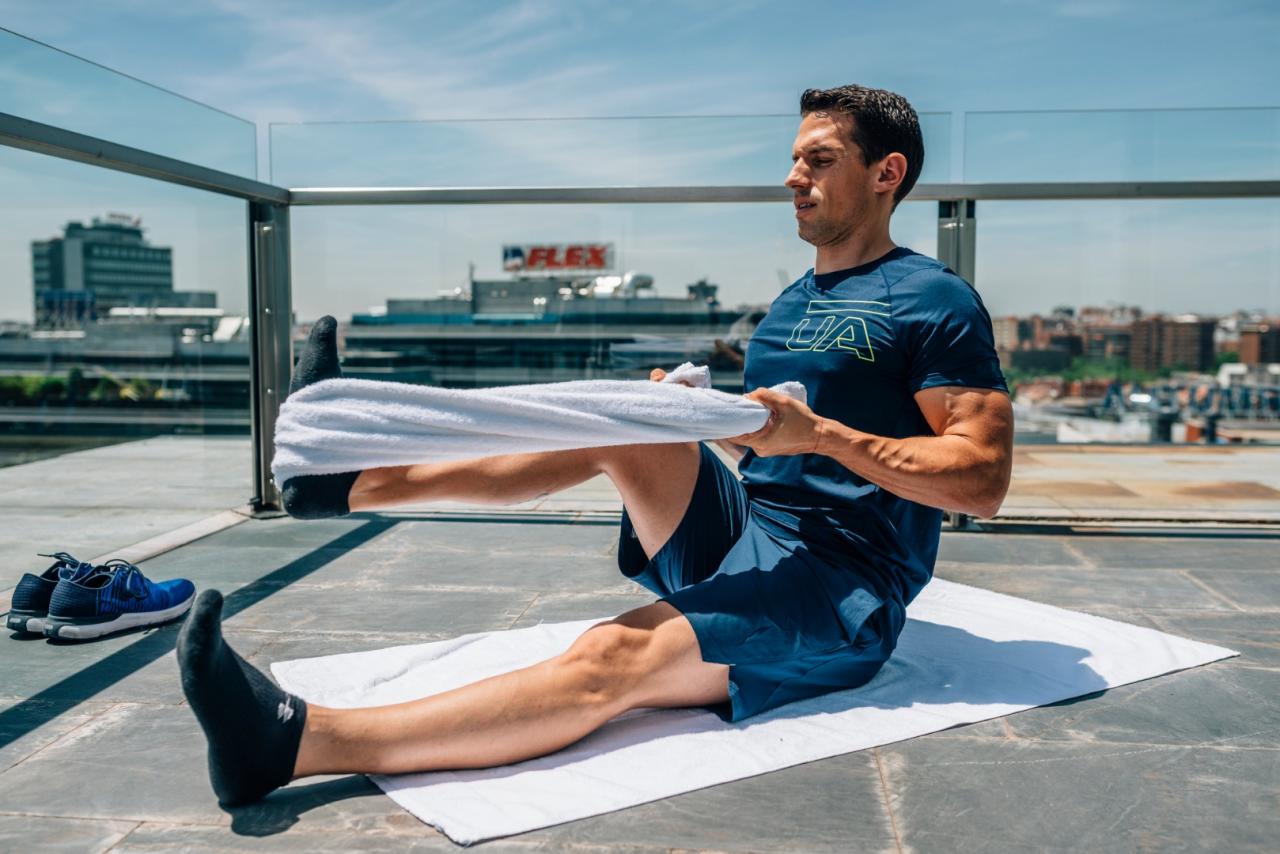 Shrugging shoulders with a towel
This exercise is sensational for the work of the lower abdominal muscles, including the rest of the Core, without forgetting the work of balance and proprioception. As if that weren't enough, adding a rowing gesture will make you get the most out of your armor thanks to the strength and tension we apply with the towel.
Series: 3
Reps: 10-15
Muscles involved: abdomen, quadriceps, lumbar region, buttocks.
Difficulty: Medium-High